Our Specialties
Stratus Engineering is an engineering design services firm specializing in electronics and software for embedded systems. We offer complete design consulting services for all phases of product development from system architecture through hardware prototyping, software development, and production testing.
Have a question about a specific product?
Contact An Expert
EZ-Tap Pro™
RS-232 Monitoring Hardware
Baud rates up to 1Mbps with hardware microsecond time stamping
EZ-Tap™
RS-232 Monitoring Hardware
Baud rates up to 230400 bps with software millisecond time stamping
Versa-Tap™
RS 232,422,485, HDLC Monitoring Hardware
Baud rates up to 2Mbps with hardware microsecond time stamping
Some of our Customers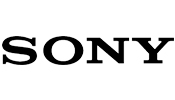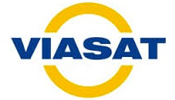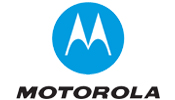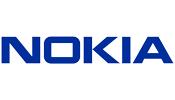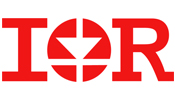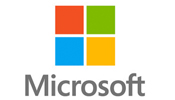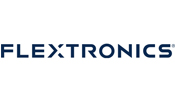 RS232 RS422 RS485 Serial Port Monitoring Hardware & Software
At Stratus Engineering, we specialize in electronics and software for embedded systems. And with RS232, RS485, RS422 and other state-of-the-art serial port monitoring software and hardware at your disposal, we make it easy to manage all stages of product development.
Enjoy stellar design consulting services
We offer complete design consulting services for all phases of product development, including:
System architecture
Digital and Analog Hardware Design
FPGA and ASIC Verilog and VHDL RTL Design
Software development
System Integration
We also provide hardware, software and firmware development as well as migration and integration services for embedded software, including quality assurance and testing services.
And with our wide range of application, hardware and software engineering expertise, you can reap the benefits of in-depth, top-notch product designs.
Take advantage of our extensive monitoring hardware product portfolio
We provide many high-quality monitoring hardware products, including:
EZ-Tap™ Pro RS-232 Passive Tap Module – Bus Analyzer/Protocol Analyzer – Our EZ-Tap Pro hardware module RS232 sniffer serves as a sophisticated protocol analyzer and bus analyzer hardware solution that overcomes latency and time-tagging problems associated with traditional dual COM port monitoring solutions.
EZ-Tap™ RS-232 Passive Tap Module – Our EZ-Tap hardware module offers a low-cost hardware bus analyzer and protocol analyzer solution that uses a traditional dual COM port approach to RS232 interface monitoring.
Versa-Tap™ HDLC RS-232/RS-422/RS-485 Passive Tap Module – USB Port – Our Versa-Tap™ module provides a powerful hardware solution that features best-in-class electronics and exceptional data-logging/analyzer capabilities.
And with support from our experienced engineering team that delivers superb results with reduced product design cycle times, you can get superior products to market faster than ever before. From turnkey design and manufacturing to supplemental engineering support, our engineers deliver consistent, long-lasting results.
Providing outstanding support for companies of all sizes
Leading companies of all sizes from the semiconductor, communications, instrumentation, industrial and consumer electronics and design services industries have benefited from our electronics product design and embedded systems development offerings, including:
Bose
Coca Cola
Diebold
Epson
General Electric
Honda
Lockheed Martin
Sony Electronics
United States Postal Service
Virgin Media
With our combination of technical expertise, experience and creativity, we offer one-of-a-kind embedded solutions for companies worldwide.
Offering the engineering design services you need
We serve as San Diego's premier engineering design services firm and strive to deliver all-in-one engineering services to help our customers maximize their return on investment (ROI), both now and in the future.
"EZTap is a terrific value for the money, and makes it so much easier for me to send an intercept kit to a remote location for an untrained user. I'm going to have to buy at least one more because mine is always loaned out."
– Ken Roach Rockwell
Automation/Seattle
"I have been around long enough to have been one of the very first to use RS-232 in an industrial application.
Of all the 'protocol analyzers' or serial port 'taps' I have used over the decades, yours is by far the most well-designed and useful. Keep up the good work."
– John C.
Embedded Systems Architect
Legacy Software & Systems Specialist
"Using EZ-Tap and EZView I was able to find the problem in my software and fix it. In fact, I just emailed our new software to our customer. It's been a long day, but I got it done thanks to your help and your great product."
– Bob Crawford
Design Engineer
AVITEK, Inc.
"I just wanted to say thanks for for your E-Z-Tap Pro serial sniffer. I have worked with process communications for nearly 45 years and have made my own tap hardware to save a few $$. Passive taps do the job but the E-Z-Tap Pro takes serial sniffing to a whole different level. I have only had the hardware for a few months but it has bailed me out several times in the interim. I love the fact it tracks all the control lines and time stamping is a real bonus."
– Bill Marsh
Owner
Integrated Controls, Inc
The Dalles, Oregon
Stratus Engineering is an industry leader in RS232, RS422, RS485 electronics software and hardware designs. Learn more about our serial port monitoring hardware! Contact us today!
Serial Port Monitor
RS232 Serial Port Monitor
RS422 Serial Port Monitor
RS485 Serial Port Monitor